Hearing Impaired Headsets: A Review of HyperX Cloud II Pro-Gaming Headsets
I have mentioned a few times before that I am severely hearing impaired thanks to a Genetic condition. I rely on the use of hearing aids to be able to communicate with those around me. I've been hearing impaired for over 5 years now. While being able to hear with hearing aids is awesome in and of itself but using them leaves me unable to use headsets. Its been over 5 years since I have really been able to use headphones, bluetooth ear piece and a normal phone (thankfully cell phones are rated for hearing aids). Its small things like this that make life of a hearing impaired person a bit harder. With most headphones and headset they cause feedback or even the sound to fail on my hearing aids.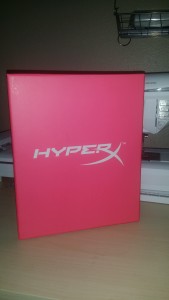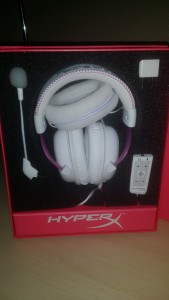 This is where Kingston's HyperX Cloud II headsets come into play. I was fortunate enough to be able to try the HyperX headset. I was in shock. They actually worked with my BTE (Behind the Ear) Hearing aids. There is no distortion or loss of sound at all. They fit so comfortably around my ears and cover all of my hearing aid so that there is no loss of sound. It features memory foam padded headband and ear cups. It helps cushion your head for max comfort during extended wear.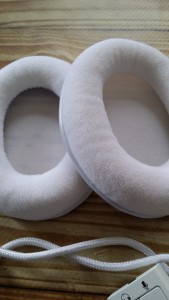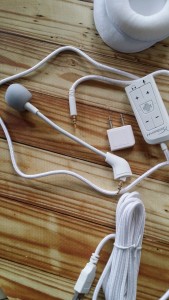 There are also 2 types of ear cups, Vinyl and a super soft flocked material. HyperX is typically a gaming brand but this headset works amazingly with hearing aids.  The 7.1 surround sound and closed earcups offers unbeatable sound quality while blocking unwanted noise. It offers a detachable noise and echo cancelling mic perfect for those skype calls or long nights of raiding or if your like me, late night sewing marathons where you dont want the music to wake the whole house. The advance USB control box and 3.5mm mini stereo jack offer multiple ways to connect to yours device (it works with PC/Mac, PS4, Xbox One, and phones/tables/MP3 devices) and inline mic and earcup volume controls (this is detachable for use with mobile devices). It all stores in an included mesh storage bag.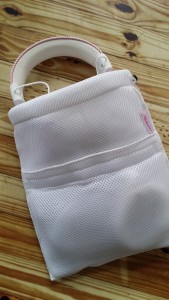 The Headset is available through Amazon for $99. It is a bit on the higher end of the headphone spectrum but well worth the cost for the outstanding performance. There are available in gun metal, white/pink (as shown), and black/red.
A HUGE Thank you to HyperX for producing an amazing headset that works so well with hearing aids and for sending this headset to me for review. All thoughts and statements about the headset are my own. For more details and a better look at the headset head over to my Youtube channel and check out my video review. Closed Captions are available.